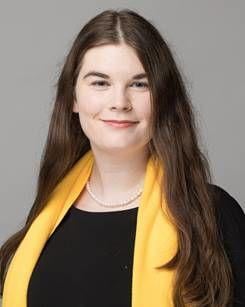 West Virginia is a hotbed for education reform debates. Public school teachers and service personnel have received salary increases twice in as many years. The taxpayers of the Mountain State have been very generous; however, tax dollars could be saved if the public education system's hiring practices were brought in proportion to student enrollment.
Our team at the Cardinal Institute for West Virginia Policy recently released a new research paper entitled "The Mountain State's K-12 Staffing Trends: Is there a staffing surge in West Virginia's public education system?" This research examines the hiring practices of West Virginia's K-12 public education system.
Using data reported by the West Virginia Department of Education to the National Center for Education Statistics, Cardinal's research shows that West Virginia's school districts from FY1987 through FY2019 have experienced a mild staffing surge despite a fairly drastic drop in student enrollment – 24 percent decline in enrollment, 18 percent decline in teaching staff and only a 3 percent decline in administrators.
Now, you may be asking – "what's a staffing surge?"
There are two features that make up a 'staffing surge' in education. A staffing surge is said to occur when the growth in rates of hiring teachers and all other staff significantly outpaces the growth in student enrollment. This is also often characterized by hiring teachers at a much lower rate than administrators and all other staff.
Over the period studied, in Jefferson County alone, if the school district had kept the growth in hiring of all non-teaching staff at the same rate as student enrollment, the district could've saved $11,640,000 annually. For example, this money could've provided teachers in Jefferson county with a $19,695 raise or it could've provided 1,455 students in Jefferson county with $8,000 Education Savings Accounts (ESAs).
Looking at Berkeley county, savings could've been even higher at $13,680,000 annually while teachers could've been given raises of $10,547 or 1,710 students could've been given $8,000 ESAs.
As the year winds down, and we look toward the election and upcoming 2021 legislative session, it's important to remember that education finance should be two things: transparent and flexible.
Considering the recent activities of the Board of Education in Jefferson County, giving themselves selective pay raises and proposing a $22.4 million excess property levy on the November ballot, the information in our research regarding how West Virginia's school districts, particularly Jefferson & Berkeley counties, disproportionately hire administrators and all other staff – rather than teachers – highlights just how deep the need is for education finance reform.
A popular mantra in the Mountain State is #55Strong. This shows the historic and statewide support for our public school teachers. But despite this widespread support, the public education system shows its true colors in how it spends taxpayer dollars – not on hardworking teachers but to line the pockets of administrators and board of education members.
We should hold our legislators and school district leaders accountable for how they spend education tax dollars. Information regarding education expenditures should be easily accessible and understandable. Education spending should be primarily spent on education priorities – students, classroom materials, and teachers – not administrators and miscellaneous staff.
Education financing should also be flexible. This is why it is vital that we fund every kid by allowing tax dollars to follow each student to their chosen educational environment rather than tying it to a specific zip-code determined district. We should fund students not systems.
Thankfully, West Virginia's staffing surge has been mild, but we still have a long way to go before we obtain a transparent and flexible education finance system. 2021 is the perfect time to make these necessary changes to West Virginia's education system.
— Amanda Kieffer is the Communications Associate at the Cardinal Institute for West Virginia Policy.